Hosted at
Books And a Beat
I added lots of books to my TBR over the past week, I'm making this a brief post today.
Interesting that I added a lot of YA to my TBR on a week when I was reading an adult psychological thriller...
The Glass Arrow
by Kristen Simmons
YA dystopian about a world with a shortage of females
The Fixer
by Jennifer Lynn Barnes
YA political(ish) thriller (first in a duology) set in a private school in Washington, D.C.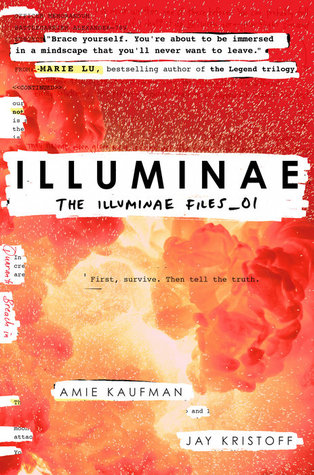 Illuminae
by Amie Kaufman and Jay Kristoff
YA sci fi that's very popular on Booktube but I'm still not entirely sure what it's about
A Book of Spirits and Thieves
by Morgan Rhodes
YA time-travel fantasy spin-off of the Falling Kingdom series. Haven't read the Falling Kingdom series, but the description on this book looks more interesting to me.
Air Awakens
by Elise Kova
YA fantasy series about a library apprentice and a society of sorcerers. Hate the cover, but I like books about libraries and I like books about sorcerers (generally).
Station Eleven
by Emily St. John Mandel
Popular dystopian about a traveling group of actors
Pistols and Petticoats
by Erika Janik
Non-fiction about female detectives, both real and fictional. April release date.
The Book of Ivy
by Amy Engel
YA dystopian about a girl who is supposed to kill the president's son
The Kiss of Deception
by Mary E. Pearson
YA fantasy about a princess fleeing an arranged marriage
The Queen's Poisoner
by Jeff Wheeler
My Kindle First pick for March. An adult fantasy about a boy held hostage by a king.