I haven't been adding nearly enough adult books to my TBR lately, so this past week, I made sure to investigate some interesting grown-up books! I seemed to be in the mood for mystery/suspense/thrillers and historical fiction this week...
First in the Krewe of Hunters series, this
2011 book
from popular author Heather Graham is a paranormal romance/mystery set in New Orleans about the murder of a senator's wife.
First in another paranormal romance/mystery series by Heather Graham,
Let the Dead Sleep
is also set in New Orleans (I love this setting, in case you can't tell!). It follows the owner of an antiques shop and a private investigator on the trail of a stolen artifact.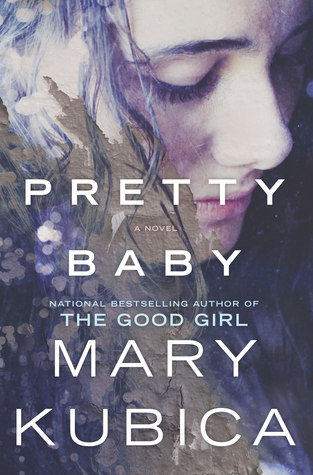 Pretty Baby
is a 2015 psychological thriller by Mary Kubica about a woman who takes in a mysterious girl with a baby. The unraveling of secrets ensues. This author is best known for
The Good Girl
, a 2014 psychological thriller.
Just released on 1/26/16,
The Evening Spider
is a dual-narrative mystery/suspense book alternating between two young mothers living in the same creepy house. The book was inspired by a true crime from the 1800s.
The Witch of Painted Sorrows
is a gothic/paranormal historical fiction with one of the prettiest covers I've seen in awhile. Set in the Paris underworld of the 1890s (a la Moulin Rouge), the protagonist is a woman on the run from her husband.
I snapped up a lovely hardcover of
Parlor Games
at Dollar Tree for, you guessed it, $1. I had no prior knowledge of this book. I'm a little nervous about the low Goodreads rating, but the description looks awesome! It's a historical adventure about a female con artist leading a Pinkerton detective on a cat-and-mouse chase. (This is the only one of my new "finds" that I actually purchased!)
Reasons to Stay Alive
is a 2015 memoir by a man who contemplated suicide but chose to live and encourage others by telling his experiences instead.