The Passenger
by Lisa Lutz
Completed 2/28/16
Fulfills 2016 Popsugar Challenge #23: A book that's published in 2016
Rating: 4 out of 5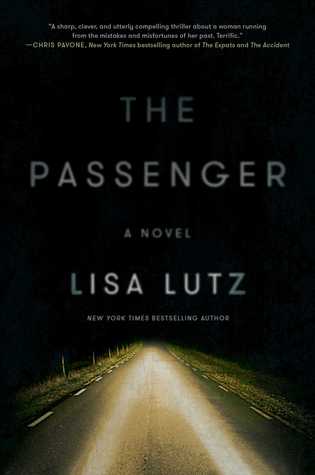 I'm a fan of the Spellman Files series by Lisa Lutz, which is a humorous mystery series about an eccentric family of private investigators. When I heard she had a new standalone release, I knew I wanted to check out this book, which is a psychological thriller about a woman on the run after her husband dies.
Even though it is much darker in tone (bleak even, in places), I still really enjoy Lisa Lutz's writing in The Passenger. The first person narration really flows, and I like the way the emails are interspersed in the story.
I don't want to mention too much relative to plot, since I feel like this is a book that is better enjoyed without knowing a lot going into it. Basically, the book deals with identity, what you would do to survive, and whether criminals are born or made. You will probably feel better about your own life after reading this book.
I did see some of the twists coming, although not very far in advance. I feel like the author did a good job at unraveling the secrets of the story, though the ending was perhaps slightly rushed.
I received this book from the publisher via Netgalley in exchange for an honest review.