The Life-Changing Magic of Tidying Up by Marie Kondo
Completed 1/7/16
Fulfills 2016 Popsugar Challenge #6: A book translated to English
Rating: 3 out of 5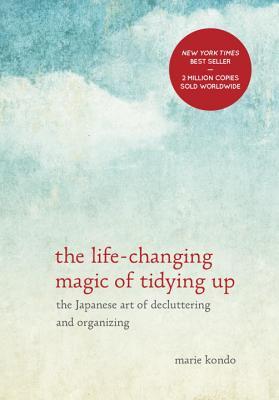 I'm really conflicted about this book. My expectations were high, and I wanted to love it and find it extremely useful. I wanted to.
I do feel this book has *some* decent advice, most of which could be summed up in about one chapter of approximately 10 pages. The rest of the book is primarily filler and repetition when I wanted more practical examples, exercises, checklists, etc.
The author spends entirely too much time making sweeping generalizations about what works for her real-life, in-person clients. By saying things similar to "this works for everyone" and "it never results in rebound," it actually makes her methods less credible, at least to me, and gives the effect of being an extended sales pitch to a passive audience (the readers).
In addition, she ascribes human emotions/thoughts/feelings to inanimate objects. This came as quite a surprise to me (I didn't read reviews before picking up this book). Perhaps this a cultural difference or something was altered in translation, but I can see how it makes the book slightly difficult to take seriously.