Shadow and Bone by Leigh Bardugo (The Grisha Trilogy #1)
Completed 1/21/16
Fulfills 2016 Popsugar Challenge #26: A book and its prequel (along with The Demon in the Wood)
Rating: 4.5 out of 5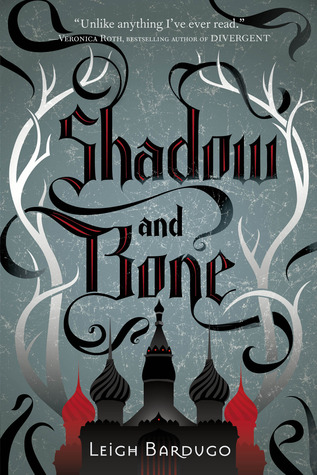 Shadow and Bone
may be my favorite book of January. I love the "world" of this novel! It manages to be both unique and familiar (based on Russia), and the magic system is really fun and intriguing.
I'm not quite as drawn to Alina as, say, Katniss or Tris, but I do like her as heroine/narrator. She's kind of a girl-next-door with magical powers. I'm hoping to see some more character development for her in the rest of the series.
The mesmerizing quality of the Darkling is what really made the book interesting for me. He seems quite complex even though we only see him through Alina's eyes. (
The Demon in the Wood
provides a short, interesting back-story to this character.)
I liked that Shadow and Bone does not end on a huge cliff-hanger. Even in a series, I think there should be a conclusion to a novel, and the author has just enough wrap-up to be satisfying while leaving me eager to read the next book and find out how the conflicts play out.